Who is the Tax Empress?
Welcome to Empress of Taxes. My name is Re'Nita Edwards, the Tax Empress.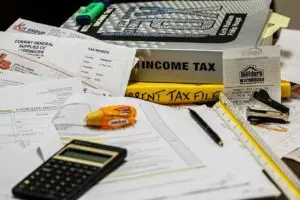 I have 20+ years in the IT industry from Helpdesk to Management to Engineer, working in various financial institutions. Over 10 years ago I started preparing taxes for a small network of family and friends as a way to earn extra income.  Over the course of the years, I began educating myself on IRS tax rules, regulations and laws which allowed me to grow my knowledge and gain expertise in preparing taxes and educating my clients on how to achieve the maximum refund allowed per their tax situation.
The more I tried to pull away and stay on the Information Technology path, I found that there were people whom really depended on receiving tax refunds, despised paying taxes or just didn't file because they were uninformed why they had to pay taxes, what taxes were, and why or why they did not receive  tax refunds. Every year they would reach out with questions or request tax assistance and I would empathize with them and could not turn them away. I continued to provide them with my expertise and providing a service that relieved them of the burden of preparing their own returns.
That is what brought me to where I am now and I hope that you allow me to provide you the same level of excellent service that I provided to all my clients throughout the years.
We welcome individuals, self-employed and small businesses to come see the Tax Empress!
"The hardest thing in the world to
understand is the income tax

."
~ Albert Einstein